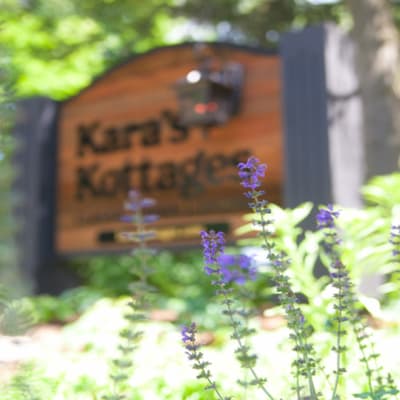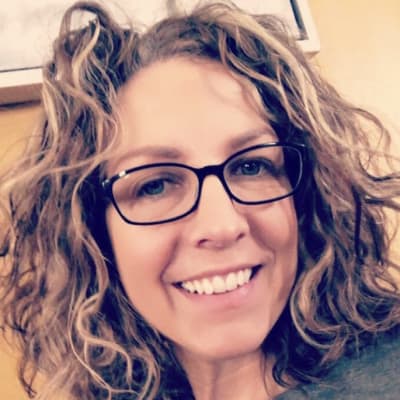 Meet Kara
Kara is a Michigan native with an appreciation for nature, a passion for good design and a love for historic homes. She moved to Kalamazoo from the shores of Lake Michigan in 1990 to attend college. She remained in Kalamazoo because of it's youthful energy, amazing people and an up and coming direction, which has since been realized. When she's not combing the earth for treasures to use in her kottages and working on DIY projects, she's often found enjoying such things as cross country skiing, biking, yoga, strength training, kayaking and traveling.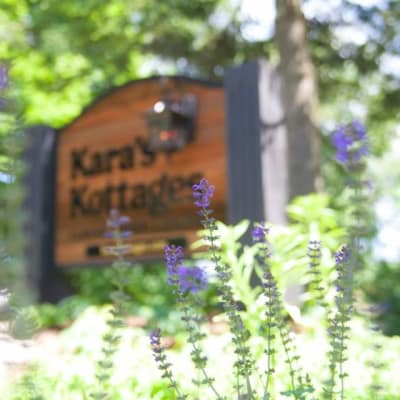 History
In 1996, Kara's decision to purchase her first multi-family home was originally driven by a fantasy of renting a beautiful and well maintained home to appreciative tenants seeking a peaceful quality of life in a carefully restored and renovated home.
Fast forward 15 years.. In 2011, after fulfilling her obligations to the house, her tenants and her mortgage company, a decision was made to seek out another demographic and Kara's Kottages was born. Good bye tenants, hello guests!
As an idealist that a better quality of life can derive from time spent in beautiful surroundings with good energy, opening her first home to the public was a natural progression for this, now retired landlord and paint contractor.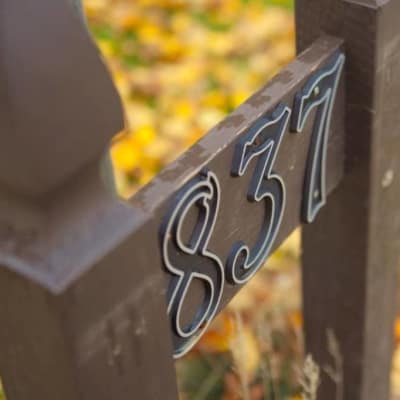 FAQs
Frequently Asked Questions

Are your rates competitive with other lodging alternatives?
Yes, our rates are extremely competitive with other, local lodging alternatives which include hotels offering extended stay suites, vacation rentals and bed and breakfasts.
We offer 1-2 bedroom kottages for a rate of only $179/night and no fees for additional guests and no security deposits.

How/when will a guest receive entry instructions?
1-3 days prior to check-in, I will email guests entry instructions and directions unless otherwise specified.
Each entry point is key-less and opens with a 4 digit key code. Each guest receives this code in their email with other entry instructions including additional directions and my contact information.

Will you hold a room with a deposit?
My cancellation policy is such that I must require a credit card to hold a reservation. Deposits are not required.

Do you require guests to clean up after themselves?
I do not expect guests to turn over a kottage making it ready for the next guest. However, I do require that they leave it in good condition and follow the check-out instructions provided in an email.

Is there nearby grocery shopping?
Yes, there are several nearby stores to choose from for grocery shopping.

Does the patio accommodate small gatherings?
The enclosed patio at W. Main St. is spacious and does accommodate small gatherings. It has patio furnishings and lots of seating.
This space also has a stainless steel propane, gas grill, a fire pit and great outdoor lighting.
Douglas Fir and Golden Oak have access to a deck with furnishings, a grill & a fire pit.
Redwood has its own, private covered porch along with comfortable furnishings.
Outlook has a patio with a fire pit and outdoor furnishings.

Are your kottages walking distance to Downtown Kalamazoo?
Our Cedar St. location is right in the heart of downtown Kalamazoo.

Our W. Main St. & Kalamazoo Ave. location are only a 1/2 mile from downtown.
Do you allow guests to host small parties?
If a party is desired, you may call me in advance and we can have a conversation about it beforehand. If an event is approved, there will be an additional cost, which will be 20% of the total cost of the reservation. If it is determined that a party has taken place without my consent, a $200 cleaning fee will be applied.

How is Kara's Kottages different than a traditional B&B?
Traditional B&B's offer rooms for rent, mostly designed to sleep 2-4 guests in a home with shared spaces such as a living room and dining room with meals prepared fresh daily and an on-site innkeeper.
Kara's Kottages are separate spaces within a home that allow travelers total privacy and all of the comforts of home; a kitchen, living room, dining room, etc. in a quaint historic neighborhood without the need for shared indoor spaces.
Breakfast items are not prepared fresh daily, but instead, provided in each kottage for guests to help themselves to each morning.
An innkeeper does not live on site, but close by for convenience.
This B&B feels a bit more like a vacation rental, but with additional touches to say welcome and enjoy your stay!
We are able to rent to 1-10 guests for short or extended stays and offer them every comfort of home; a safe and quiet neighborhood, a clean and stylish kottage and peace of mind to know that all comforts are provided.

What time is check in/check out?
Check-in is anytime after 3pm
Check-out is anytime prior to 11am

What kitchen staples are provided in each kottage?
Each kottage stocks essential items that include:
Dry goods - sugar, salt, pepper, olive oil, cooking spray, vinegar, honey, an assortment of herbs and spices and many more.
Refrigerated items – ketchup, mustard, mayonnaise, syrup, butter, dressing, peanut butter and many more.
Other useful items include tin foil, wax paper, zip lock bags, garbage bags, hand towels, paper towels, pot holders, sponges, dish soap, dish washing soap, hand soap and cleaning supplies.
All dishes and cooking utensils provided.

Will the closets in the bedrooms accommodate extended stays?
Yes. Each closet is spacious and very well designed to accommodate the needs of modern travelers. Each closet is equipped with shelves, hangers, lots of room to hang clothes, a luggage rack and baskets. They are also very well lit with interior lighting.

Are the kottages stocked with linens?
Yes. Each kottage is well stocked with an assortment of linens. Each bedroom has 3 sets of sheets that are stored inside of each closet. The linen closet in the bathroom is well stocked with towels and washcloths.

Is there an ironing board and iron in the kottage?
Yes, there are both provided in each kottage for guest use. They are located inside of one closet in each kottage.

Is each kottage able to control its own temperature?
Each kottage has it's own furnace and thermostat. Guests are able to adjust the temperature to a setting that is comfortable.

Are blenders provided?
Yes, 1 blender is provided in each kottage.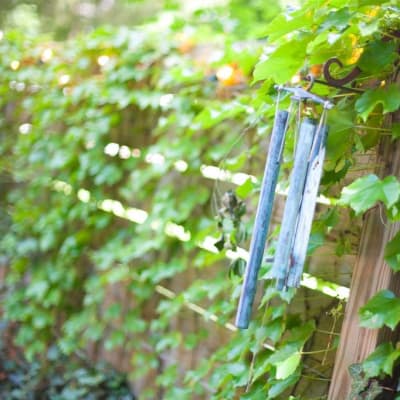 What to Expect
Reservations
All information is instantly updated in real-time, so all the room and availability information you will see is current. The site is secure (128-bit SSL encryption), so all of your private information is safe. We take privacy seriously.


Confirmation
After you have selected your room and provided us with your contact information and credit card details, your reservation automatically enters our system with a status of "Reserved". This holds the room and prevents anyone else from booking the same room on the same dates. You will then receive an email giving you written confirmation of your reservation. This email will include the total price and information about our policies.
If you do not receive a confirmation email within a few hours, please contact us so that we may verify your email address and send to you a prompt confirmation.


Payment Options
The credit cards that is on file is not processed until 1-3 days prior to the date of the reservation. This detail provides guests with the option of alternate payment options should they decide to pay by another means. This detail also allows for flexibility within the original reservation should details of the reservation change.

Check in/Check out
Check-in is anytime after 3pm
Check-out is anytime prior to 11am

Entry Instructions
A few days prior to your scheduled check-in, you will receive detailed check-in instruction via email. All door locks are electronic and key-less and open with a numbered keypad. The 4 digit entry codes for each door and keypad will be provided for you along with additional directions such as the address and where to park. This will allow you to find the house, easily and let yourself in whenever you arrive, much like a vacation rental.


Minimum Stay Requirements
Two-night minimum stay applies to reservations that include a Friday or Saturday. Exceptions are considered on a case-by-case basis. If a one-night stay is granted, there will be a $50 fee applied to the reservation to cover additional housekeeping expenses. Please call for assistance.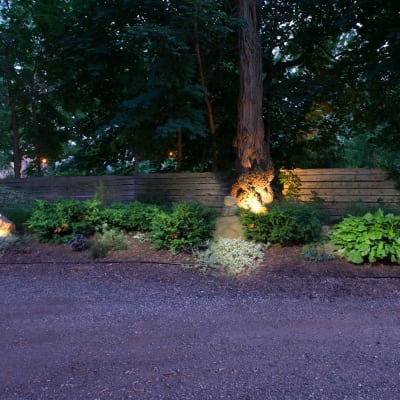 Our Policies
Cancellation Policy
Kara's Kottages are designed to be a user friendly and flexible lodging choice for today's modern traveler. This means that we will hold a room for our guests from the point of their reservation until their check-in. In return, we ask that our guests contact us at least 10 days prior to their arrival date if their travel plans have changed or if they need to cancel a reservation to assure that they will not be responsible for any costs associated with that reservation.
If a guest cancels or makes alterations to their reservation less than 10 days prior to their arrival date, we must hold them responsible for the entire reservation. In this case, we will make every effort to advertise that Kottage and refund any nights that we are able to re-book.

Check-In/Out Times
Check-in is anytime after 3pm.
Check-out is anytime prior to 11am.
*Flexibility within these times is an option with a fee of $10/extra 15 minutes or $40/extra hour outside of the check-in and check-out times. Guests are required to have prior authorization, but in the event that this doesn't occur, the fee will be applied regardless.
Non-Smoking Environment
Smoking is prohibited indoors. If it is determined that smoking has occurred indoors during your stay, a $200 charge will apply to cover damages as a result.
Smoking is allowed outdoors only. We ask that smokers please be courteous of other guests and be sure that smoke isn't able to pass through open windows.
Pet-Friendly Environment
1. Dogs known for barking indoors, aggressive tendencies and anxieties are not allowed. Only well behaved and well traveled dogs are welcome.
2. Only dogs under 50 pounds are allowed. No cats.
3. Only 1-2 pets allowed per kottage.
4. In consideration of other guests, barking is prohibited.
5. Pets must be leashed when out of the guest room.
6. Pets must be washed & on flea medication prior to arrival.
7. Extra charges apply; $15 per night, per pet.
8. Owners should bring their own pet bedding, dishes and food.
9. Pets are NOT permitted on the beds or furniture. Protective covers advisable, "just in case".
Child-Friendly Environment
Many attempts have been made to make all of Kara's Kottages child-friendly and safe for all of our guests, both inside and out. However, if we know that a small child will be present, we will happily go the extra mile prior to their arrival to implement additional safety features such as baby gates.
Candle Safety
We ask that you exercise extreme caution while burning candles
• Do not bring your own candles to burn
• Candles provided are all soy based and healthy to burn
• Do not move provided candles from their original location
• Keep wicks trimmed so that the candle burns properly and safely
• Do not burn candles that are placed inside of a book shelf
• Do not burn candles while asleep
• Do not tip over candles while burning when wax has liquified
• Guest will be charged for any damages associated with candles; scorching, wax or the like
Entertainment Policy
Out of consideration for other guests, we ask that the use of kottages is limited to outside guests and parties are strictly prohibited!

Quiet Zones
• Parking lots, front and back entrances, outdoor patio and exterior lawn areas will be considered to be part of a quiet zone determined by Kara's Kottages. Quiet, mindful and respectful behavior, especially before 8:00am and after 11pm is expected of all guests.
• Gatherings shall not take place outside on the porches that could disturb the neighbors or other guests after 11:00pm and before 8:00am.
• Music and audio levels shall be respectful and mindful of other guests. Music should not be heard outside of any kottage or through open windows.

Ecological Efforts
As die-hard stewards of the planet, we take great pride in our efforts to minimize our ecological footprint whenever possible. This includes such things as biodegradable cleaners, soy candles, compact florescent light bulbs (where we can), high efficiency appliances, aerated faucets, motion activated lighting, in-excessive laundering and recycling everything possible. In turn we ask that our guest recycle all paper, plastic, glass and aluminum in the baskets provided in the kitchens. We'll make sure that all recyclable trash doesn't end up in landfills! We also request that guests be conscious of waste on the part of heating, cooling and electricity.
• Guests are asked to adjust the thermostat when they are away for long periods, to not use excessive temperatures and be sure that windows are closed at all times while running the heat or air conditioning.
• Please do not leave lights on when you're away.

Safety against theft
Due to the fact that there isn't a 24/7 innkeeper at the house at all times and that it's located in a neighborhood with marginally high foot traffic, we ask our guests to be mindful of their (and our) possessions and the protection of the home. Theft has never been an issue here and we would like to keep it that way. Your efforts include:
• Not leaving valuable items in plain sight inside of your vehicle and keeping vehicles locked.
• Closing doors behind you so that the house is locked at all times. Doors lock automatically.
• If you're in a 1st floor kottage, be sure that the windows are locked at all times. This includes when they are opened as there are locks in place for slightly opened window.
• Not leaving valuable items out on the patio.